RILAE Staff
Jo Mynard, Professor, RILAE Director


Jo Mynard is a Professor at Kanda University of International Studies and has been the Director of the Self-Access Learning Center since 2008. She has an M.Phil in Applied Linguistics from Trinity College, University of Dublin, Ireland and an Ed.D. in TEFL from the University of Exeter, UK.
Links: ORCID | Google Scholar | ResearchGate | Academic.edu | ResearchMap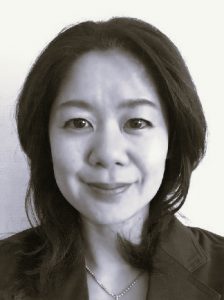 Satoko Kato, Associate Professor, Senior Education Coordinator
Satoko Kato has been a learning advisor and advisor educator since 2006. She holds an MA in TESOL from Teachers College, Columbia University, New York, and a Ph.D. degree in Education and Learning Science from Hiroshima University.
Links: ResaerchMap | ResearchGate

Hayo Reinders, Senior Research Advisor
Dr Hayo Reinders (www.innovationinteaching.org) is a TESOL Professor and Director of the doctoral programme at Anaheim University in the USA. He is a Senior Research Advisor for RILAE. Hayo has published in the areas of autonomy, technology, teacher education and out-of-class learning. He edits a book series for Palgrave Macmillan and is editor of the journal Innovation in Language Learning and Teaching.

Curtis Edlin, Visiting Lecturer (part time)
Curtis Edlin holds an MATESOL from SIT Graduate Institute in VT, USA, and has been working in the field of language education since 2007. His current research and writing interests include how we learn, understanding mediated action in self-access spaces, and the design of self-access learning environments.
Links: ResearchMap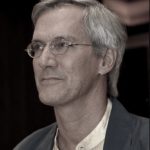 Tim Murphey, Visiting Professor (part time)
Tim Murphey, PhD Université de Neuchâtel, Switzerland researches Vygotskian sociocultural theory (SCT) with transdisciplinary emphasis on community, play, and music at Kanda University, Japan.
Links: Google Scholar | ResearchMap | ResearchGate
.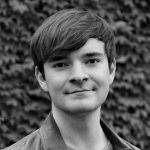 Ward Peeters, Visiting Professor (part time)
Ward Peeters holds a PhD in linguistics from the University of Antwerp, Belgium and researches social network impact in language learning and teaching. He has coordinated several research projects in Belgium, Japan and South Africa as part of an extensive study on computer-supported collaborative work and learner autonomy.
Links: ResearchGate | ORCID | Google Scholar

Amelia Yarwood, Visiting Lecturer (part time)
Amelia Yarwood has been active in planning, implementing and researching interventions to support the development of learners' reflective capabilities, identity, motivation and autonomy. She is pursuing her doctoral degree through Kansai University's Graduate School of Foreign Language Education and Research, Japan
Links: ResearchMap | ResearchGate | Academia.edu
RILAE Researchers
| | | | | | |
| --- | --- | --- | --- | --- | --- |
| | | | | | |
| | | | | | |
| | | | | | |
| | | | | | |
| | | Sina Takada | | | |
| | | | | | |
| | | | | | |
| | | David McLoughlin | Dominique Vola Ambinintsoa Razafindratsimba | Haruka Ubukata | |
| | | | | | |
| | | | | | |
| | Christine Pemberton | | | | |
| | | | | | |
| | | | | | |
| | | Atsumi Yamaguchi | | | Sin Wang Chong |